Log files contain information similar to that on the Journal tab of a trading terminal, e.g. info about starting the terminal, opening and closing orders, errors, the installation of indicators and Expert Advisors, the server connection, etc. This information can be helpful when analyzing the execution of your orders, so if you contact us about an order, we may ask you to provide log files.
Read on to learn how to get:
How to get log files on your desktop terminal
Please note that these steps work for both MT4 and MT5, though some names may change depending on which terminal you use.
To get log files of the desktop terminal:
Launch the terminal.
Click File → Open Data Folder → Logs folder.
There is a separate log file for each day, which you can see from the filename. In this case—"20180101.log"—the log files are from January 1, 2018.
Data about actions performed by Expert Advisors is stored in a separate log file. To find it:
Click File → Open Data Folder → MQL4/MQL5 → Logs.
If you need to send one or more lines from your terminal logs, you can copy them directly from MetaTrader 4 or MetaTrader 5. To do so:
Go to the Experts tab or Journal tab (depending on the type of logs you need: Experts for Expert Advisors log files, or Journal for normal log files).
Right-click on the desired line and click Copy. You can select several lines by pressing Ctrl+Shift on the keyboard.
Once copied, you can send that information to our Support Team via Live chat or email support@exness.com
How to get log files on Android
To generate log files on your Android mobile device:
Go to Journal in the top left menu.
Select the dates and tap the letter icon to send it via email. Make sure you change the recipient to support@exness.com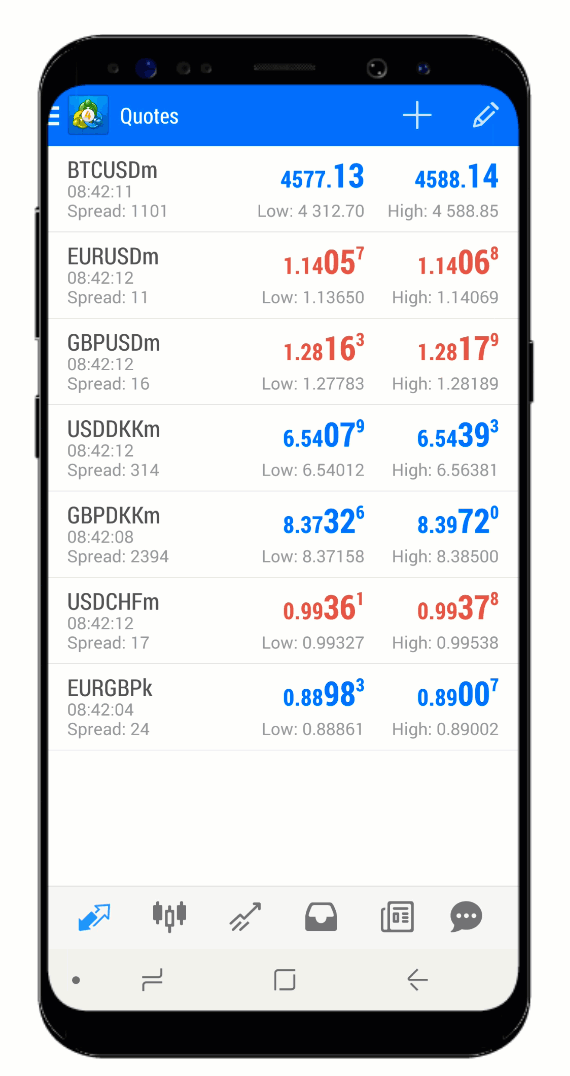 How to get log files on iOS
In your MetaTrader terminal for iOS:
Go to Settings → Journal.
Switch between the dates at the bottom of the window, if needed.
Copy the text of the log file and paste it into the Live Chat window when talking to our Support Team, or send it by email to support@exness.com.
If you have set up an email account in the terminal via the Mail app, you can also click the letter icon and send the log file there. Don't forget to change the recipient to support@exness.com.
How to get log files on your WebTerminal
In the MT4 or MT5 WebTerminal:
Go to the Journal tab.
Right-click and choose Save as file.
A log file will be saved on your computer.
Please note, in all cases, log files can only show actions made on the specific terminal it is downloaded from and will not store information about actions made using a different terminal.