Knowing how to manage your charts on the trading terminals can be very helpful when making trading decisions. MetaTrader offers various options for you to edit your chart and set it up in a way that is best for you.
Let us take a look at the various ways to manage your charts:
Selecting a chart type
MT4 and MT5 both offer three* chart options. They are:
Bar chart
Line chart
Candlesticks
You can choose the chart of your liking from the Chart Menu on the top of your trading terminal. Alternatively, you may right-click on a chart to bring up these options.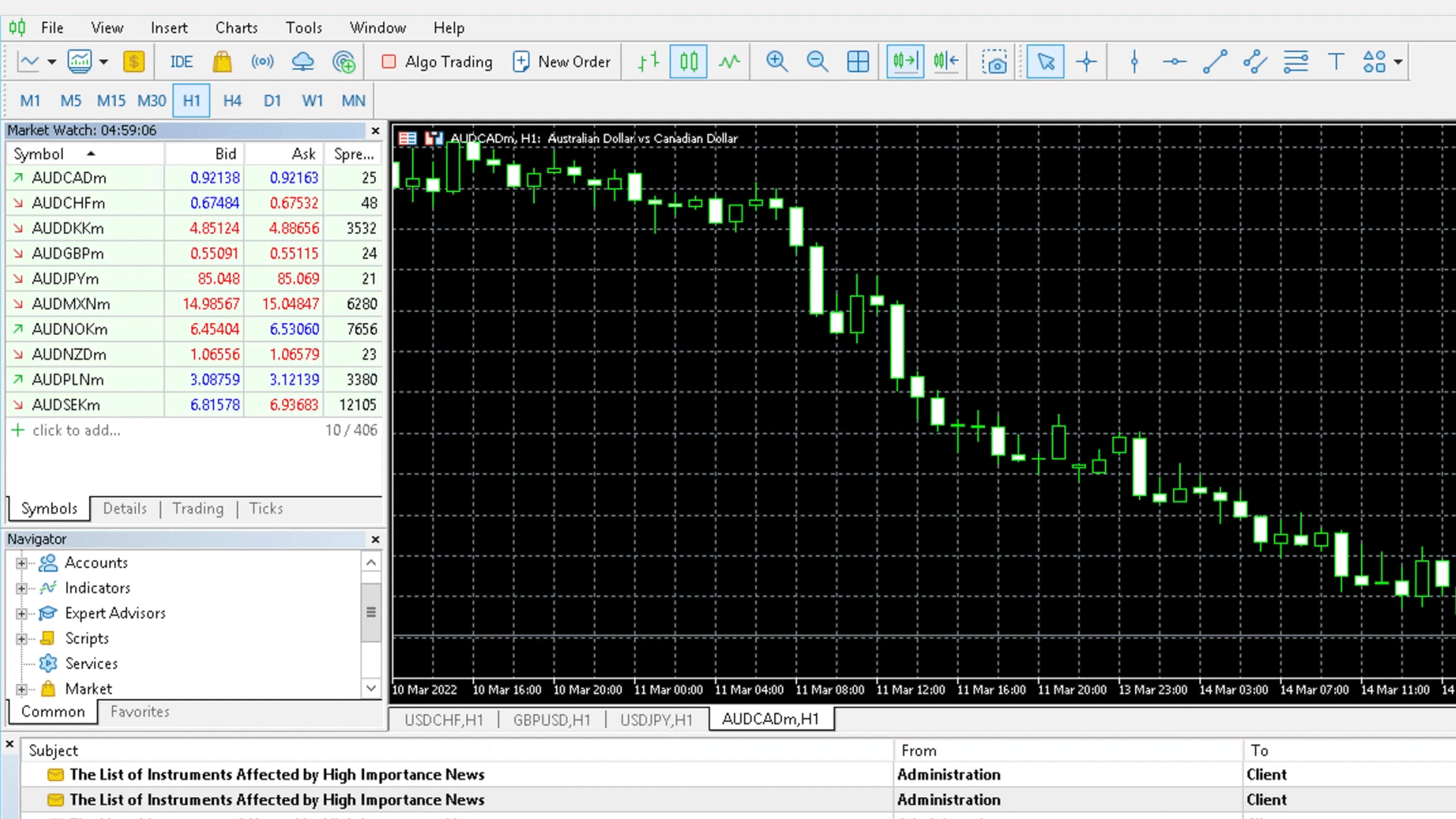 *If using the Exness Terminal web version, you will be able to choose between Area charts and bar charts.
Exploring the chart ribbon menu
The Chart Ribbon Menu located at the top of the chart gives you easy access to some of the features that can help customize your chart.
Here are some of the activities you can perform:
Zoom in or zoom out
Move the chart forward
Show multiple chart windows in a grid-like fashion
Toggle between timeframes
Switch on objects
Add text to your chart
Indicators
Indicators help with analyzing chart data. You can enable any indicator from the Indicators list in the chart menu. You can also access this by right-clicking on the chart.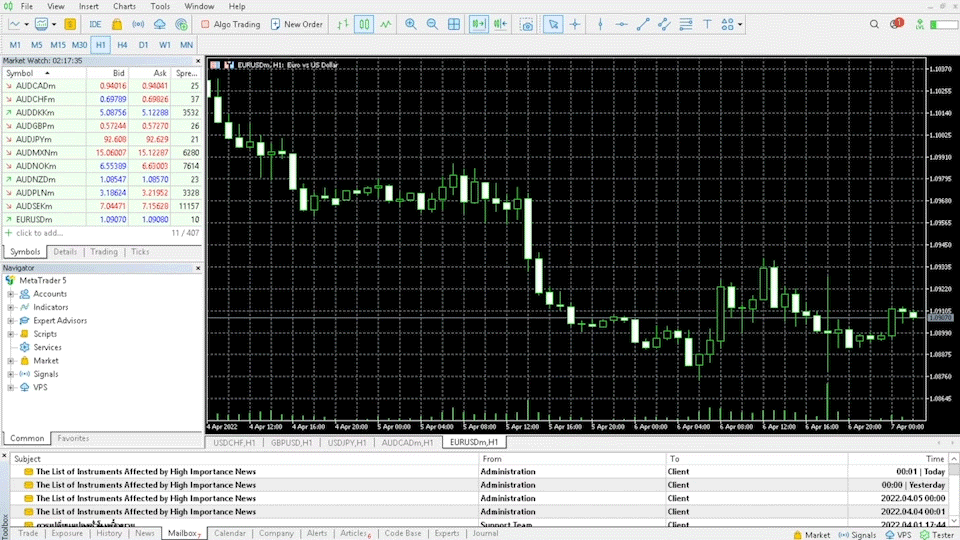 Once enabled, indicators can be deleted by making a right-click on an indicator and clicking Delete.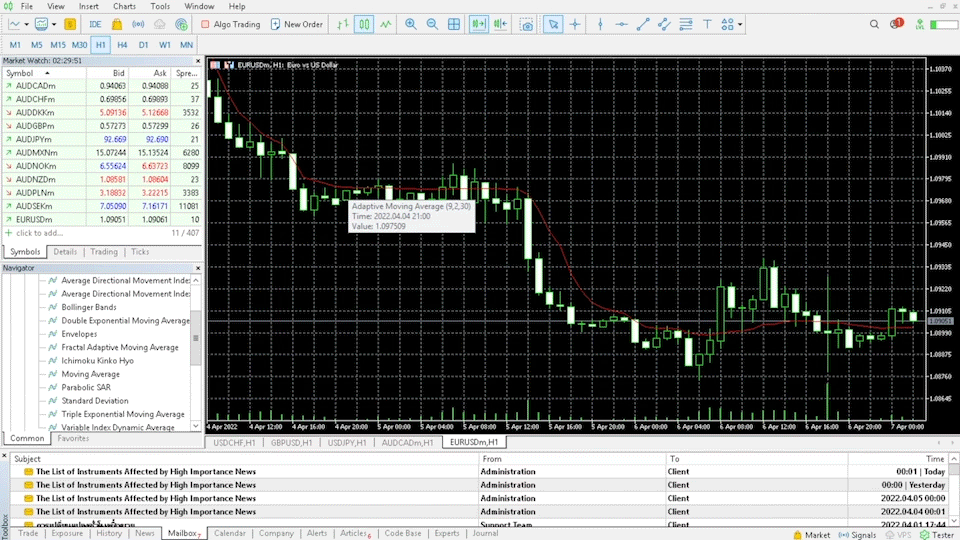 Chart properties
Selecting your chart's color scheme, colors of the individual candlesticks and other settings like enabling the Ask Line (among others), are some of the few options available under chart Properties.
Right-click on a chart to select Properties and explore the various options available.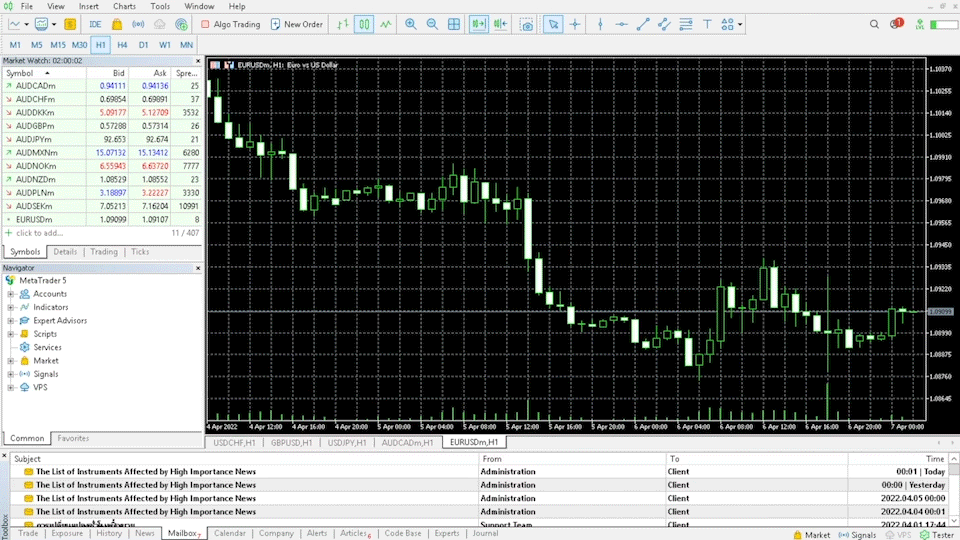 Saving a template
Once you have explored the various options available for charts and arrived at the exact look that works for you, it is best to save this so that you won't have to customize your chart each time.
To save a template, first set up your chart as per your liking. Then follow the below steps:
Right-click on the chart.
Choose Templates > Save Template.
Set a name for the template and Save.
You can use this template at a later point by following the same steps and selecting Load Template.
MT5 exceptions
Although MT4 and MT5 chart options are almost the same, it is worth mentioning a few additional features that MT5 offers. They are:
You can right-click on a chart and click 'Save as a picture' to snap a picture of your chart at any point in time. This can come in handy at times when you want to instantly capture something.
The timeframes available in MT5 are more than MT4.
Note: The complete set of functionalities described in this article are available in the desktop versions of the terminals. If using a web or mobile version, it is important to note that there will be fewer options.