Exness provides access to our tick history, a historical archive of what real-market prices orders were executed at.
This article will explain a bit more about tick history and why it is important:
What is a tick?
A tick is a measure of the minimum movement in the price of a trading instrument, which can be either upward or downward; it can also refer to the change in the price from one trade to the next.
The tick history is an archive of tick movements for a selected trading instrument during a specified time period. Comparing the tick history to your trading history can provide assurance that there were no hidden costs, and your orders were executed at the expected price.
Points to note:

Exness provides tick-by-tick data for all trading instruments (on all existing accounts) until the present time.

It is not possible to specify a trading server for tick history.

Ticks are drawn from the following trading servers:

Ticks from various servers may differ slightly due to minor time deviations (latency).
Why is tick history important?
Transparency is one of the core principles at Exness, and providing our tick history publically is a demonstration of those principles. Armed with this data, you can be reassured that your order was executed at real market prices. You can also verify the quality of ticks we offer.
How to download tick history?
Follow these steps: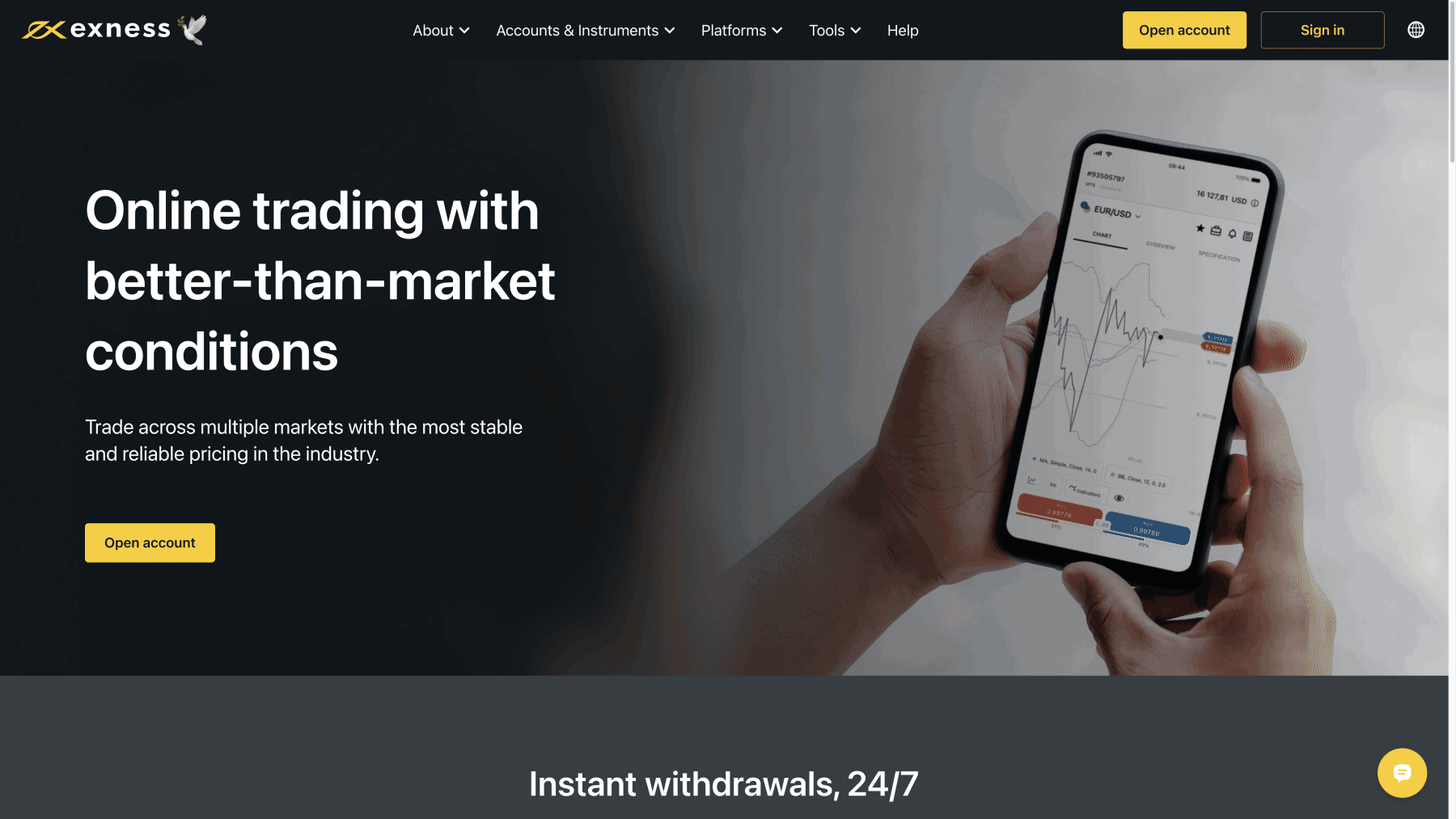 Head to the

Exness website

. 

Select

Tools

from the header menu, then click

Tick History

.

Select any available trading instrument from the dropdown menu.

Set the year, month, and day from the dropdown menus then click

Get ticks

. 

A zip file will be downloaded to your device.

Right-click the file and select Extract All; choose a destination for the file's contents.

Open the CSV files with either Excel (PC) or Numbers (Mac) to view the data.
If the program does not open the CSV file because it is too large, the file can be opened with Notepad for Windows or Text Edit for MacOS.
Selections for days can only be made for the current month. For previous months, tick history is presented monthly and for previous years it is presented annually.
How to read tick data
A tick history file contains all ticks for a specified time period in the following format:
"Exness","Symbol","Timestamp","Bid","Ask"
To search for a certain tick/order, it is advised to look at the timestamp, which provides the exact date and time, and compare it to your own trading history. Symbol signifies the trading instrument while Bid and Ask tell you whether it was a Buy or Sell order respectively.

If you are unable to spot the price your order was executed with, do not hesitate to contact Support.