If you are having trouble locating your trading account, we are here to help you out. Read on for tips on how to resolve this issue.
New account
Once you have created a new account, you could have some difficulty locating it. Here's how to go about it.
Exness web PA
After creating your account, it can take up to 2 seconds for it to appear in the My accounts section of your PA.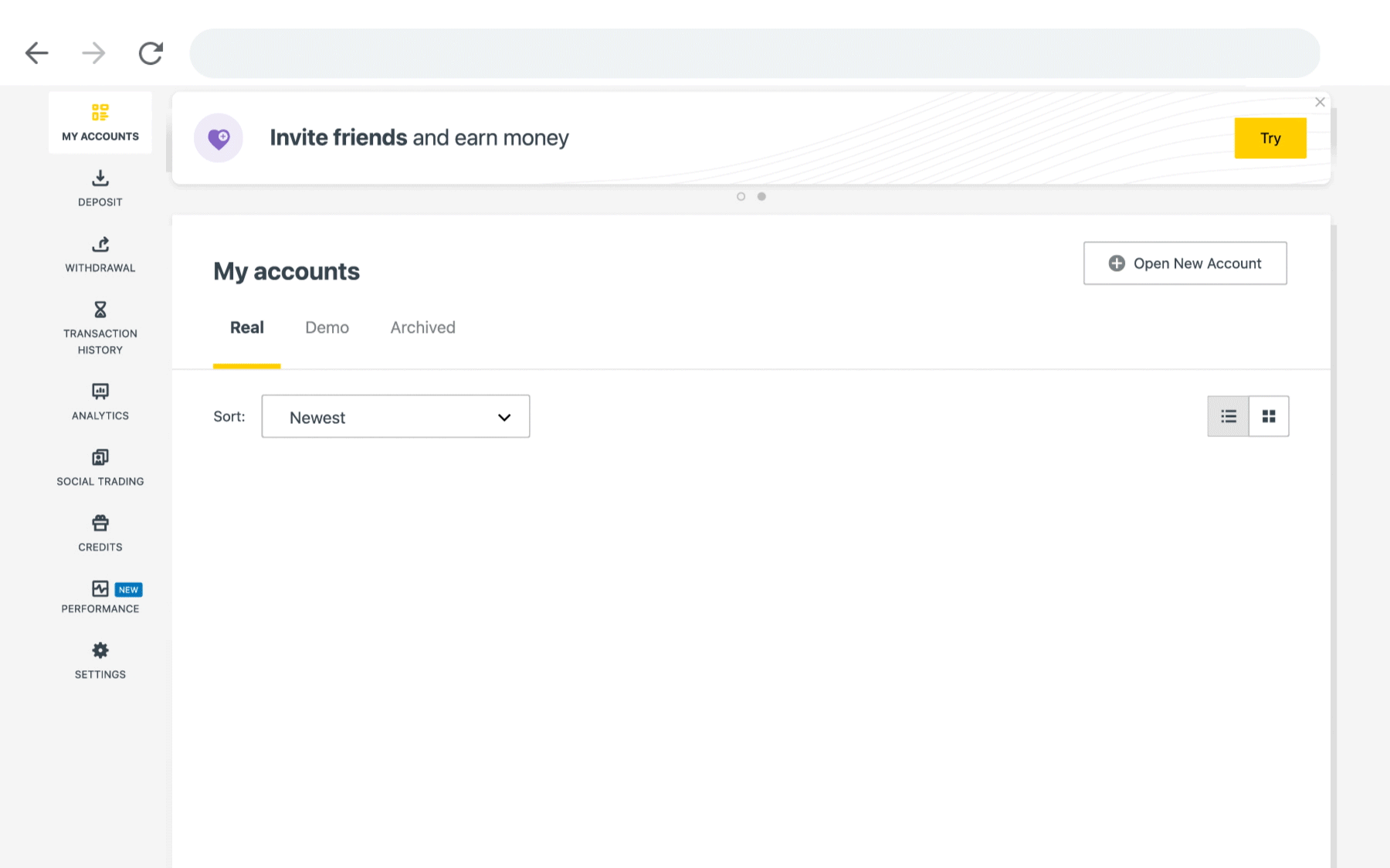 Refresh the page.
Choose the right tab - Real or Demo based on the kind of account you have created.
Scroll down to locate your account.
Exness Trader app
Upon successful creation of an account, you will be redirected to the Accounts tab to the page you started from.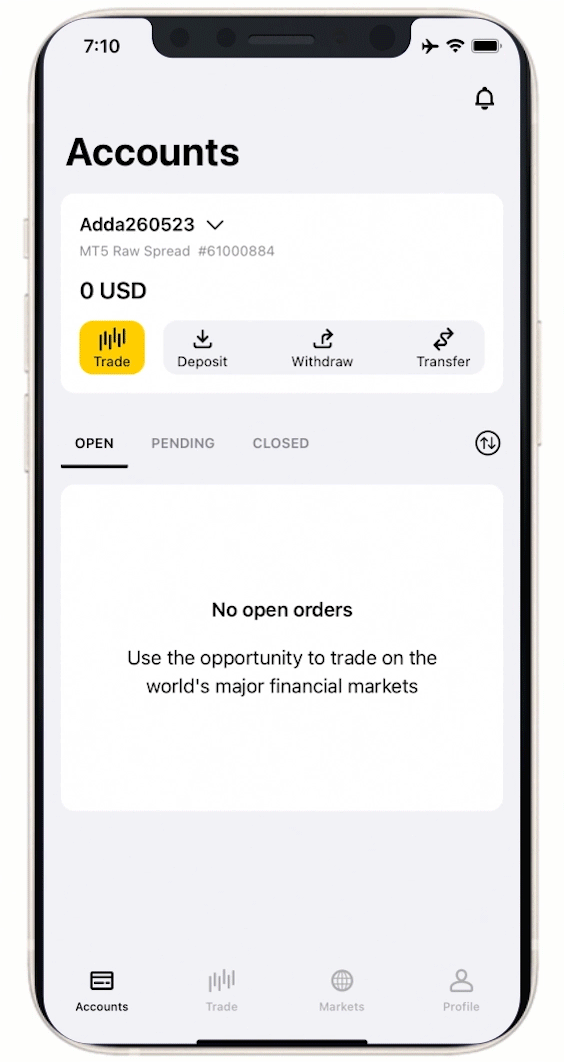 Tap on the dropdown menu to reveal the list of accounts.
Choose the category real/demo based on the kind of account you created and scroll down to locate your newly created account.
Tip: Setting a nickname for your account while creating it can help find it quicker in a list of accounts.
Existing account
If you are unable to find an existing account, there is a possibility that it could have been archived due to inactivity. You can click the link to find out in detail about archived accounts.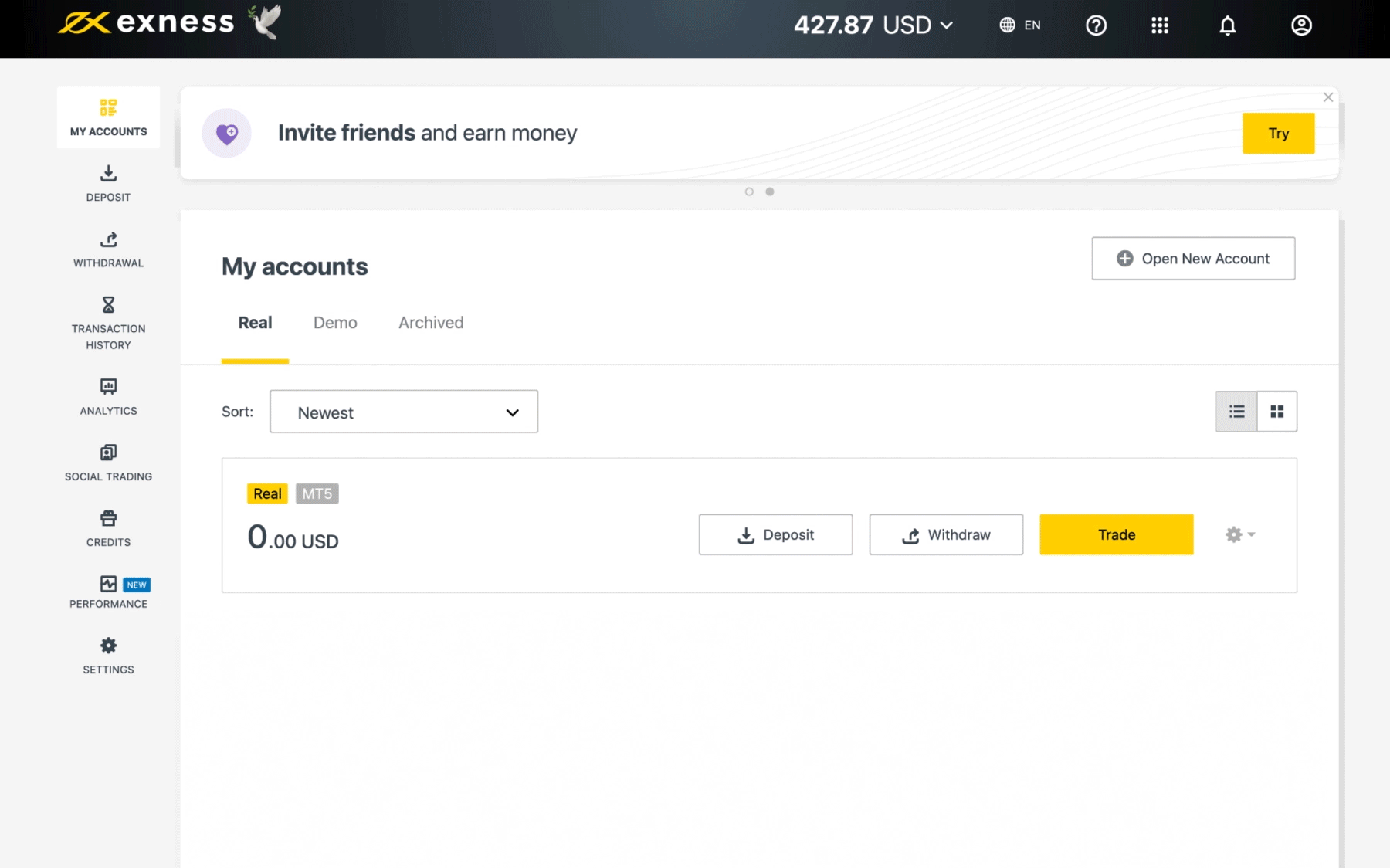 Go to your PA and click on Archived under My accounts.
If you spot the account you are looking for and wish to use it, click on Reactivate on the right.
Go back to the Real tab to find the reactivated account and begin using it.
Note:

Demo accounts once archived are deleted and cannot be restored.
Archived accounts are not displayed in the Exness Trader app. If you cannot locate a certain account on the app, log in to the web PA to check if it has been archived.