Spread is a measurement of the difference between the current Bid and Ask prices of a particular trading instrument. The spread value is shown in pips, which is a term used to describe the price changes of an instrument.
For example, if the

Bid

price is 1.11113 and the

Ask

price is 1.11125, the spread would equal 0.00012 or 1.2 pips.
For many brokers, the spread is taken as a source of revenue, including Exness.
Spread values shown on the website under

Contract Specifications

are average values for the previous trading day. This can differ from the real-time spread of an instrument on trading platforms.
Spread Type
We provide trading on instruments with dynamic spreads. We also offer to trade on stable spreads but only for certain currency pairs.
Dynamic spread, also known as floating spread, constantly changes. A spread's value depends on market volatility and may be wider or narrower than average, so these frequent changes are what dynamic refers to.
Stable spread is fixed most of the time, providing traders with predictable costs of trading. The calculation of stable spread is made using the weighted average of the spread and ticks in a certain timeframe.
Instruments that offer stable spread nearly 90% of the time, excluding periods of market volatility, include:
EURUSD, XAUUSD, GBPUSD, USDJPY, GBPJPY, USDCAD, AUDUSD, USDCHF, EURJPY, EURGBP
Can I check the spread for each instrument?
At Exness, we offer clients the ability to trade various instruments with dynamic spreads. Detailed information on instruments can be found here.
These specifications indicate the average spread from the previous trading day, since the maximum spread cannot be determined as the spread is affected by market conditions.
Average spread

is an approximate estimation of the spread of an instrument (in pips). It is calculated by studying the spread trends of an instrument over a period of time.
If you would like to view the exact spread of an instrument live, follow these steps to enable the Spread column in your preferred terminal.
To show spread on MT4: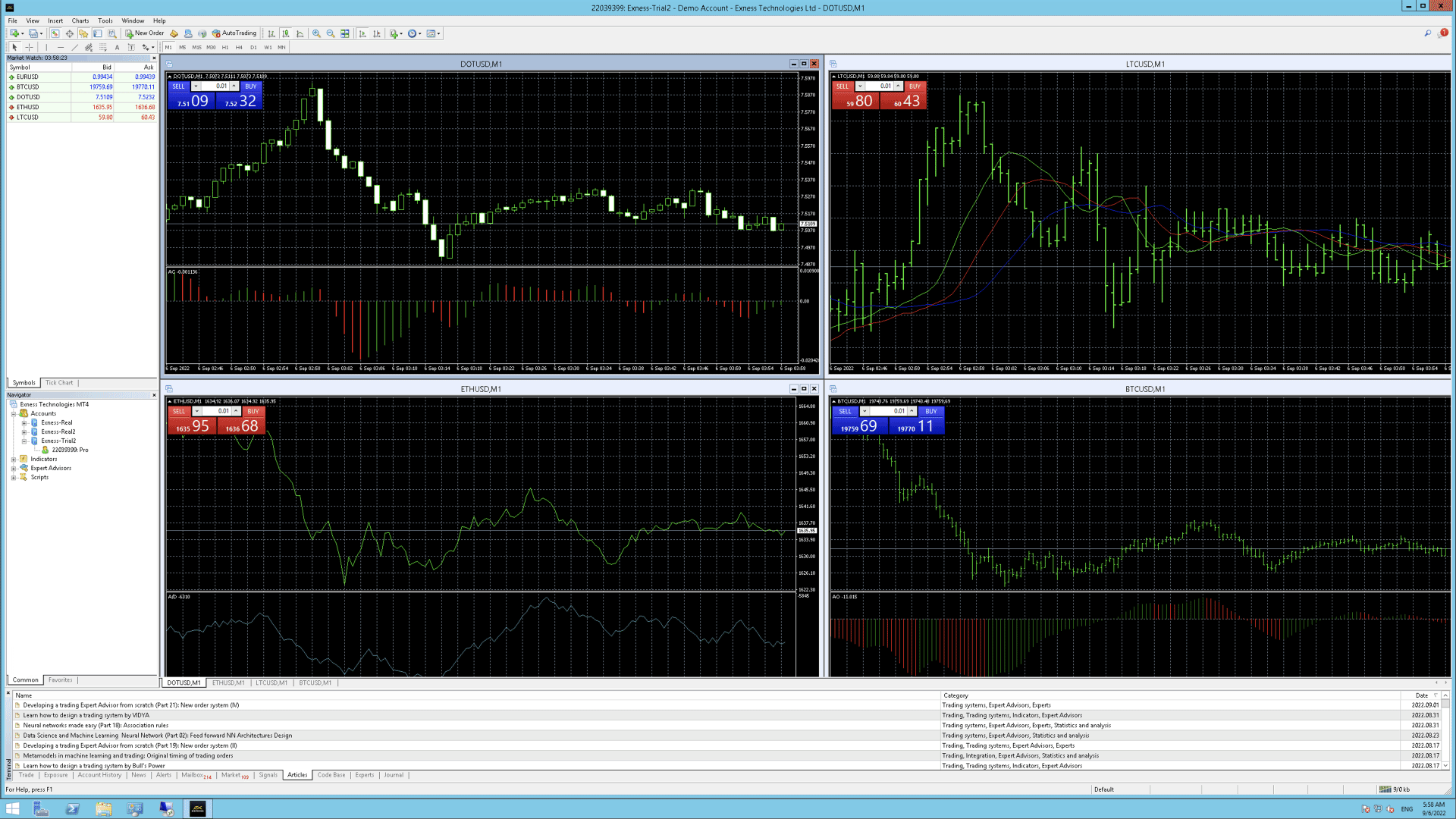 Log in to MT4.

Find the

Market Watch

window.

Right-click on anywhere in this window, and select Spread from the options listed.

Now, each instrument will show the exact spread in a new column.
To show spread on MT5: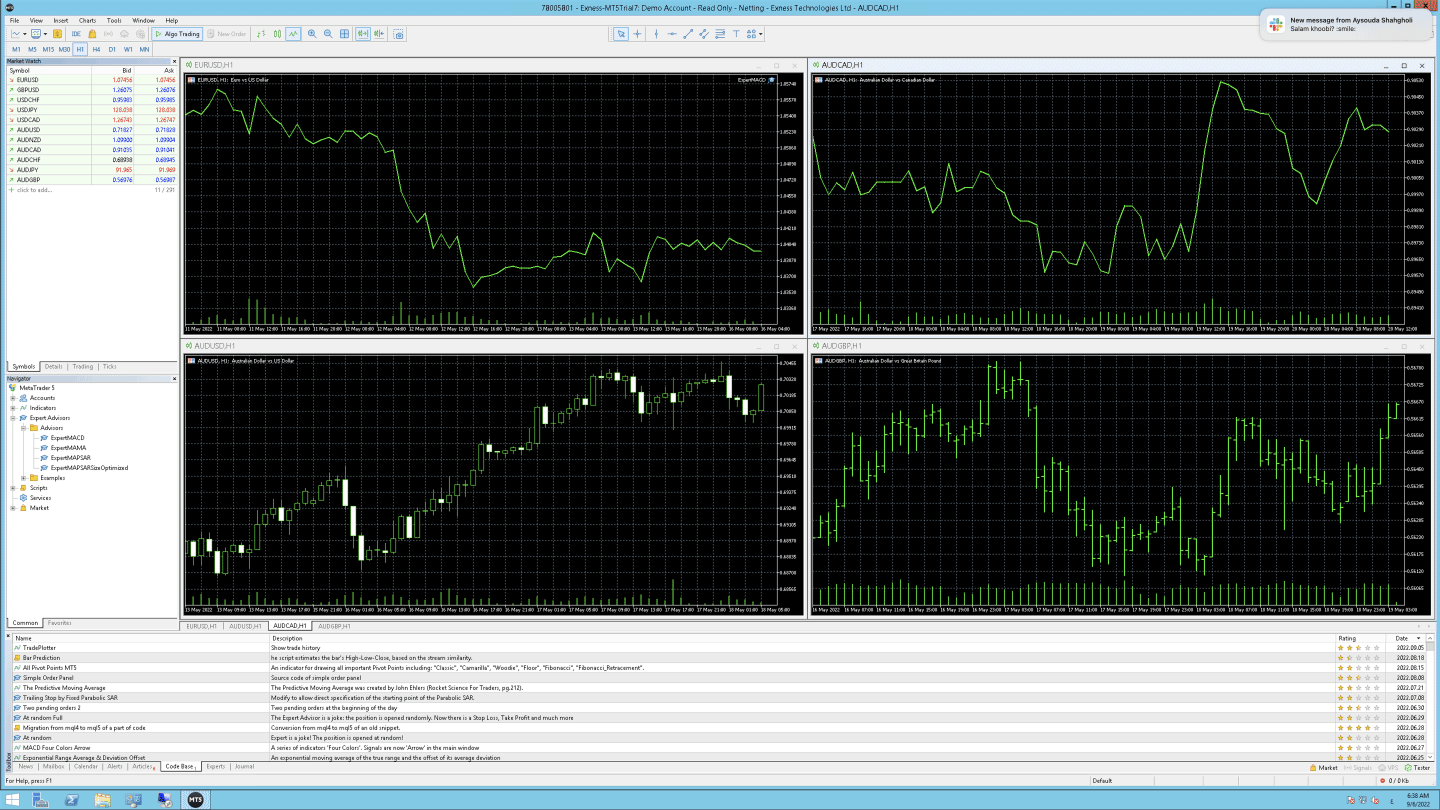 Log in to MT5.
Find the Market Watch window.
Right-click anywhere in this window, and select Columns, then Spread.

A column will appear in the Market Watch window showing the exact spread for the instruments.
Both MT4 and MT5 terminals will showcase the spread in points, while the Exness Terminal will show the spread in pips.
For example, the spread value would be 1.4 pips on the Exness website and 14 points on MT4/MT5.
For a better understanding, here is why is spread shown differently on MT4/MT5 and Exness website.