When you create a new trading account, it will be added to your existing Personal Area. A Personal Area can host multiple trading accounts at once, depending on the account type.
There is no fee for creating new trading accounts, and you do not need to register a new Personal Area in order to create a new trading account.
Follow this guide on how to create a new trading account in the Personal Area: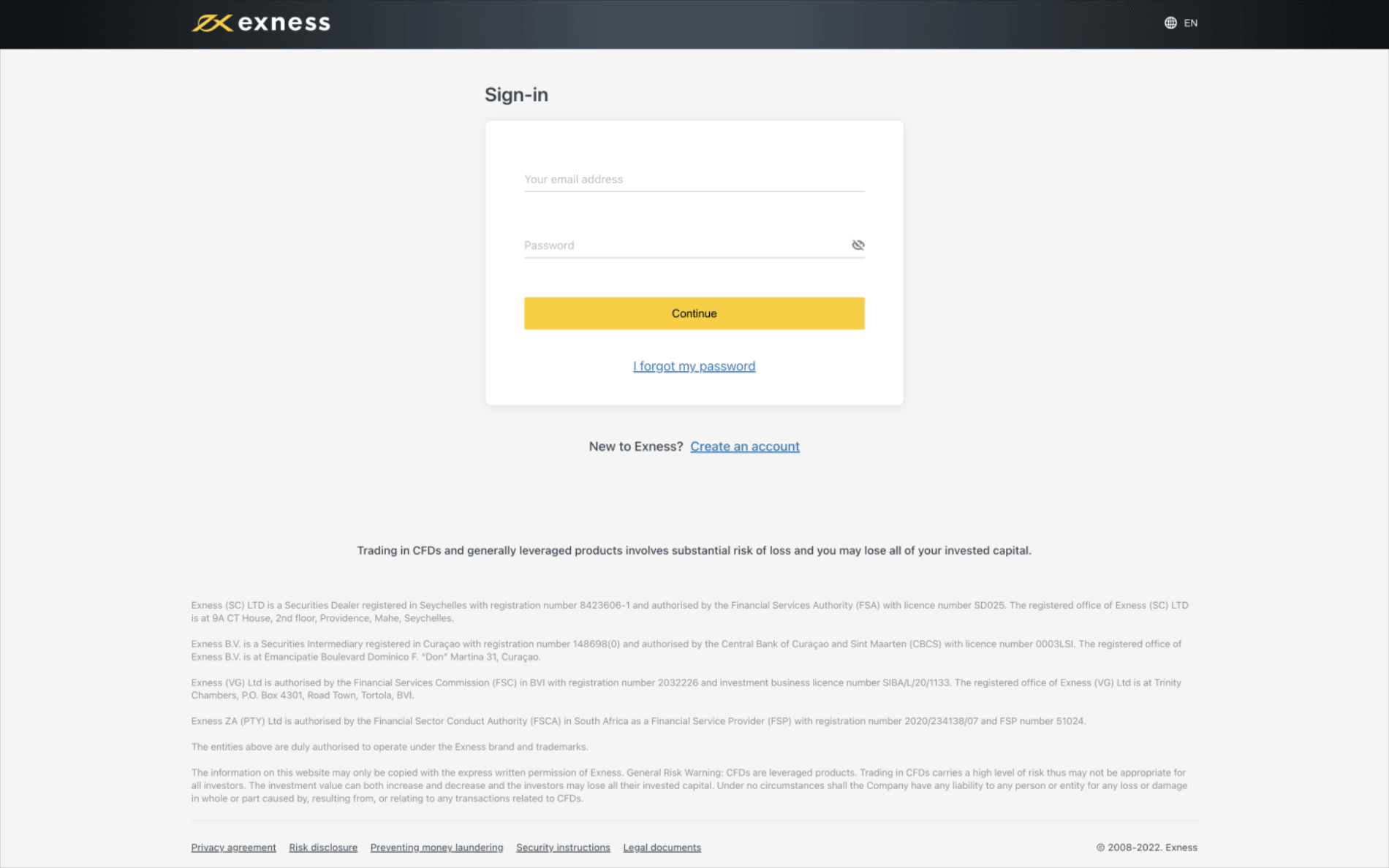 Log into your Personal Area from the Exness homepage.
Click Open New Account in the 'My Accounts' area.
Choose from the available trading account types, and whether you prefer a real or demo account.
The next screen presents the following settings:

Another chance to select a Real or Demo account.
A choice between MT4 and MT5 trading terminals.
Set your Max Leverage.
Choose your account currency (note that this cannot be changed for this trading account once set).
Create an account nickname for this trading account.
Set a trading account password.
Click Create an Account once you are satisfied with your settings.
5. Your new trading account will show up in the 'My Accounts' tab.
Congratulations, you've created a new trading account.