Before trading, clients are required to make a successful first deposit to start trading on the trading platform. At Exness, we offer a wide range of payment methods for making convenient deposits from any part of the world. Payments are only accepted from accounts in the client's own name, so third-party accounts are not accepted.
Note: Clients from South Africa and Kenya are required to fully verify their profile before making deposits.
Here's how to make a first-time deposit: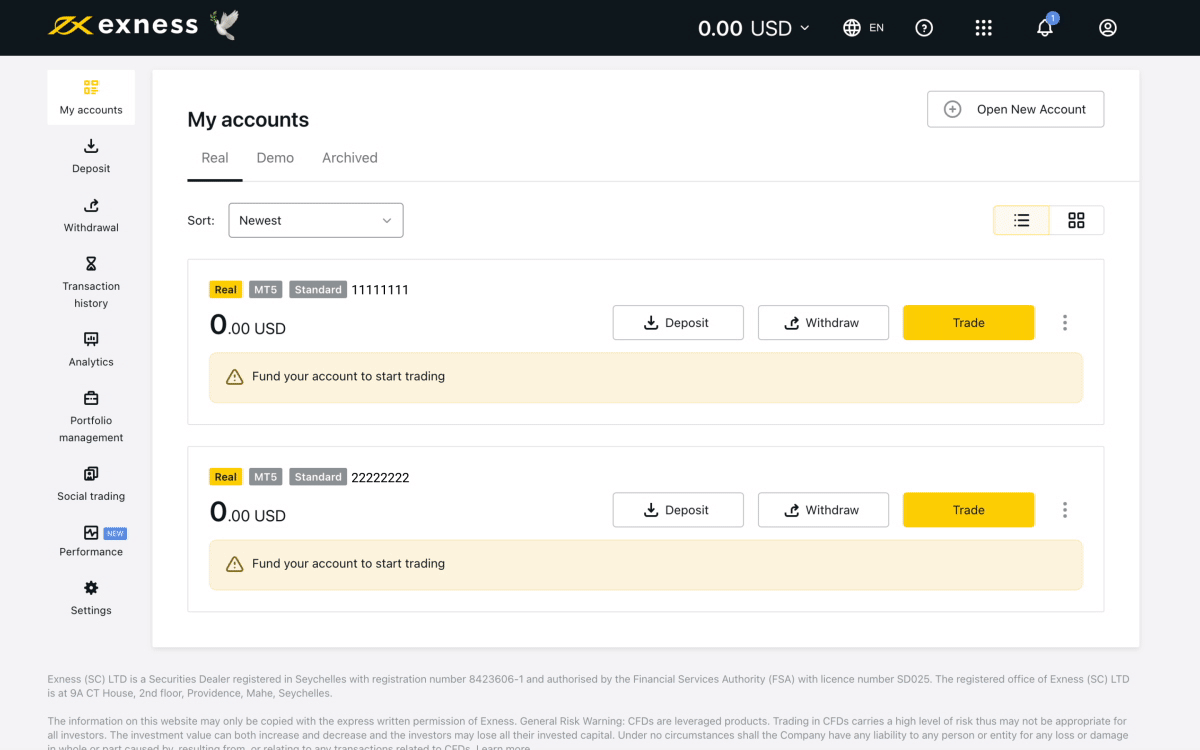 Log into your Personal Area (PA).
Head to the Deposit tab.
Select a payment method, taking note of the minimum and maximum deposits, and the processing time.
Follow the prompts to complete your deposit.
Before depositing, there are a few things to keep in mind: 
The payment method
The first-time deposit amount
The payment method
The most convenient method for your first deposit will depend on which payment methods are available in your region. The payment methods available will be highlighted in your Personal Area (PA) in the Deposit tab, as well as the minimum and maximum amounts, and processing times.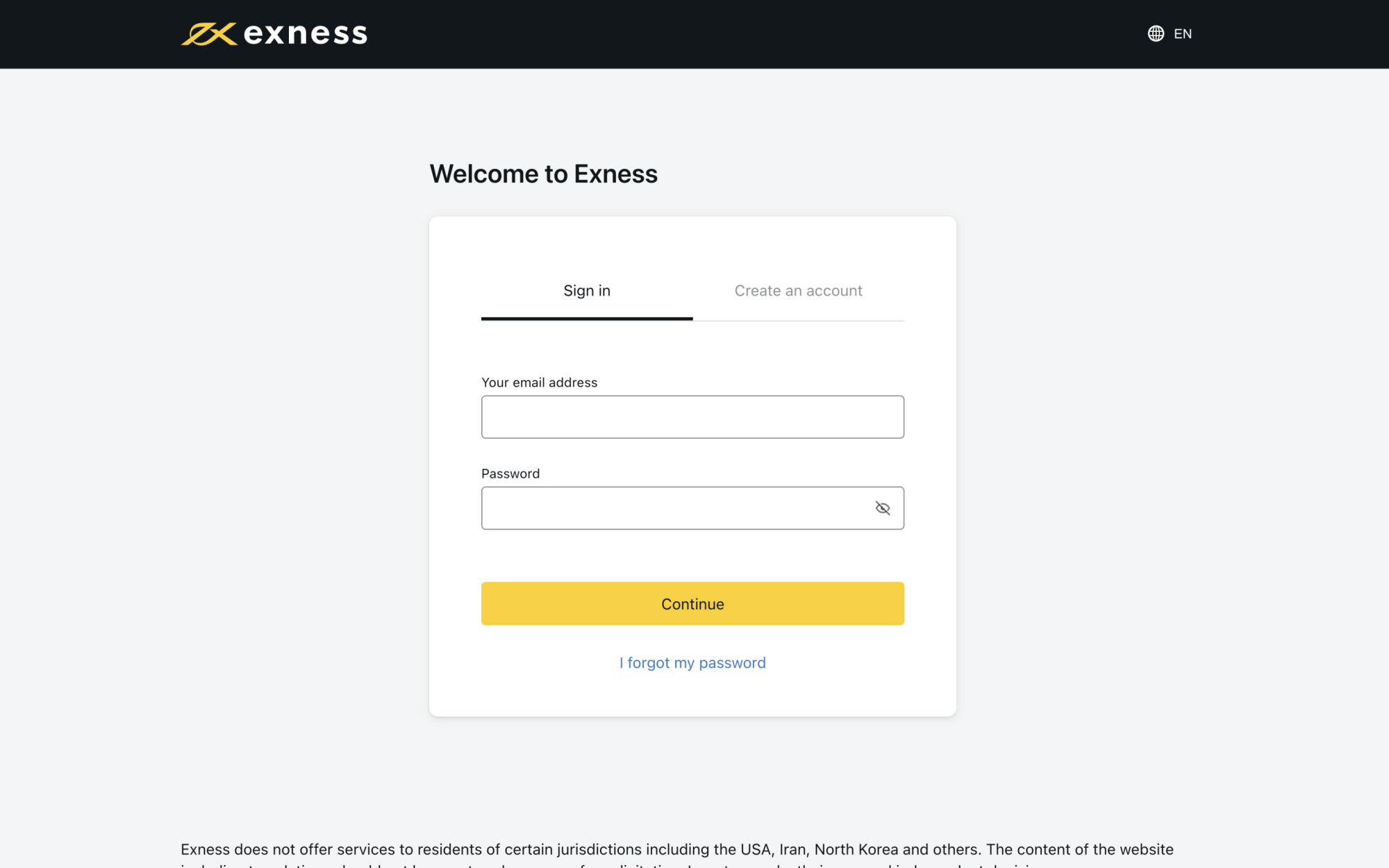 Do consider the following when selecting the payment method:
Verification requirements

Some payment methods have verification requirements so ensure that you have completed your economic profile and account verification to enable all payment methods.
Currency

Deposits in the same currency as the one set for your trading account can help you avoid conversion charges. Do note that the trading account currency cannot be changed once a trading account is created.
Tip: You can create new trading accounts if you need one set to a specific currency.
Processing times

Payment method processing times vary, so confirm them before selecting a payment method.
Deposit fees

Most payment methods have no fees on deposits into your trading account but may require a minimum deposit amount.
We recommend reading more about the available payment methods and about trading account transactions.
The first-time deposit amount
Your first-time deposit amount depends on both the trading account type you have and the payment method chosen. 
Account type

Professional account types present their own unique first-time minimum amount depending on the region registered in, but this requirement only applies to the first deposit.
Standard account types require a minimum amount of first-time deposit amount that matches the payment method selected.
Payment method

Payment methods present a minimum deposit requirement that applies to every deposit; not only the first deposit.
Your first-time deposit should match the highest of these two factors.
For example: If a Pro account requires a minimum first-time deposit of USD 200 while the payment method has a minimum deposit amount of USD 10, your first-time deposit should be at least USD 200.
An error message will appear in your PA to notify you if your deposit is less than the amount needed for the payment method.
Trading is disabled on newly created real accounts until the minimum first-time deposit requirements are met. You will see a 'trading disabled' error message or the New Order button will be grayed out when you try to open an order on the trading platform before making your first deposit.