You may encounter an error of "Authorization failed". The most common cause of this error is incorrect information entered during a login attempt on Android-based terminals.
Here are a few reasons why this may happen:
Incorrect Trading account number
Incorrect Trading account password
Wrong Trading account server
If the error message says "Invalid account", you can find out why by clicking here.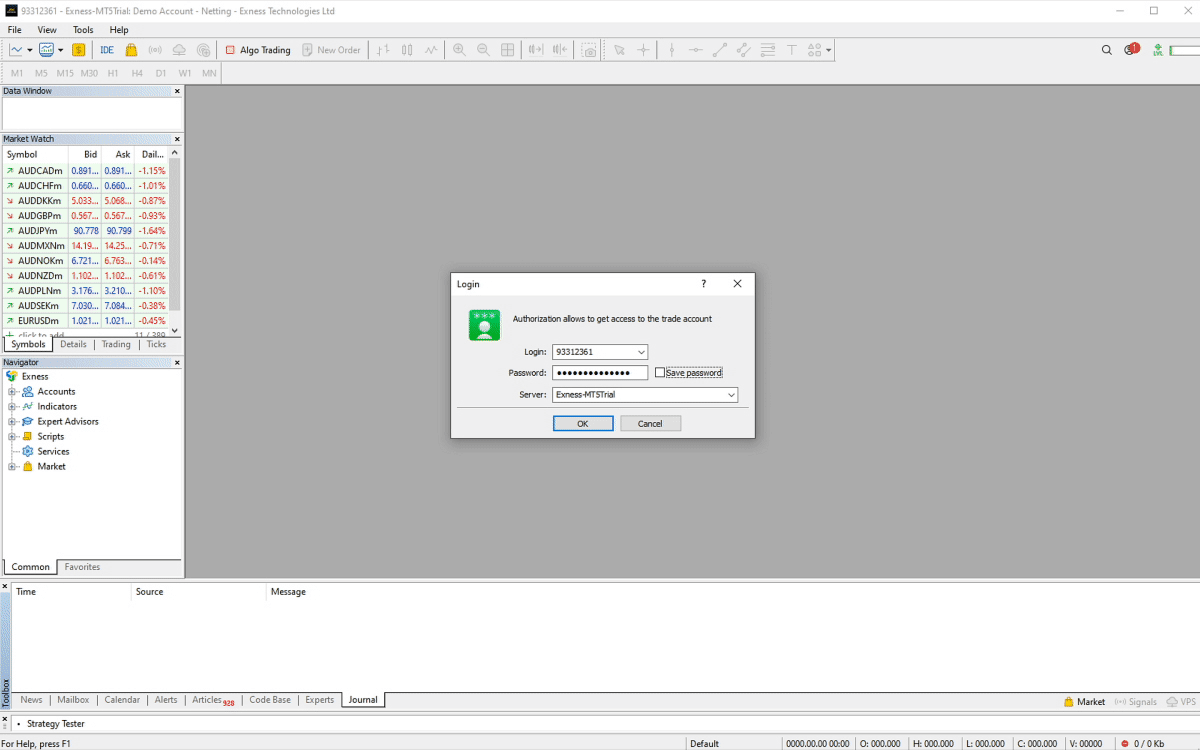 Tips to solve this issue
To avoid getting this error while logging in, please ensure:
Ensure the account number entered is correct.
Ensure the trading password entered is correct.
Ensure the server chosen is the one your account uses.
An MT4 account is not being used in MT5, or vice versa.
Note: If you have forgotten your trading password, it is possible to reset it. Please check this link for more information on how to recover your Exness passwords.
For more information about this, or other possible solutions, please follow this link.